This program is for
Coaches, Holistic Practitioners and Independent Professionals

who want to Create a Unique Biz that Stands Out and Attracts Clients they Love!

 

This program is for you if:

  You are a Entrepreneur wanting to have a Brilliant Biz with clients you love

  You feel unclear about your next steps in building your Thriving Biz

  You don't quite know how to create Your Unique Programs based on Your Unique Transformational System (UTS)
You will:

Clarify Your Own Unique System, the special way you serve your ideal clients

Identify Your Ideal Client, narrowing does not have to be harrowing, it expands your biz

Communicate the value of Your programs and expertise to attract your ideal clients

Develop the programs that your ideal clients are waiting for

Un-cover and release what is holding you from the ultimate success you desire and deserve!
 

Here is what you get: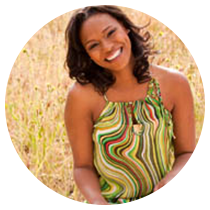 9 One on One Personalized Healing Sessions:

1 Individual 90-minute Jump Start Session: Your Biz Money Map

4 Individual 60-minute Business Breakthrough Sessions

4 Individual 60-minute Action Booster Sessions

6 monthly Spotlight Coaching Group Calls – all your questions will be answered

Invaluable Group Forum to feel supported and connect with other members of your Tribe

Business Breakthrough Trainings

Own Your Unique Coaching System (UCS)

Enlightened Marketing that works for you and your ideal client

Creating Your Unique Coaching Programs (UCP)

Develop Inviting Pricing and Value with ease

Business Enhancer activities
So, you continue integrating and putting into action soulful marketing strategies

Stay on track accountability Tracking System
So, you can Celebrate your progress and success as you take strategic and genius action feeling accompanied the whole way by Me and a fabulous Tribe of Amazing coaches like YOU!



I reconnected with my passion and my mission in my business! I have wonderful new techniques to help my clients as well as enthusiasm for taking action!




I now know how to do what I love and how to take my business to the next level!




If you have the opportunity to work with Laura, do not miss it !!!


Carolina Tellez



I am deeply grateful to Laura for helping me connect with my passion in my business. I feel inspired to take action and help transform so many people!




Anyone who wants to succeed in fulfilling their Soul-Calling by creating a wonderful business should work with her!!!


Yolanda Margarita Muñoz Alcala
Modules that will be Covered in Your Program:
1. MONEY MAP FOR YOUR BIZ
Discover what are the main areas blocking your biz success and finances
2. DREAM INTO REALITY
Clearly identify your Dream, your BIG Vision, plus un-cover the internal subconscious blocks that could sabotage and interfere with your dream and release them
3. YOUR IDEAL CLIENT
Identify your loving tribe, attract the people that are waiting for your unique guidance and expertise by communicating in a way where they feel seen, understood and drawn in
4. CREATE YOUR UNIQUE COACHING SYSTEM
Connect with Your Unique Expertise, Your Unique "Aladdin's Lamp" and Customize your Coaching with your Special Gifts, Talents and Soul Profile – Put your Mark in your biz
5. CONFIDENCE IN YOUR VALUE – SOULFUL SELLING CONVERSATION
* Practice makes natural...
* Communicate your value feeling confident and calm, congruent and courageous so you can enroll high-paying clients that you love!
 6. YOUR CUSTOMIZED MARKETING PLAN
* How do you want to magnetize your ideal clients?
* Signature talks, Networking, Videos...
* Gain confidence and create a Marketing plan that reflect your expertise and attract your ideal clients
7. STREAMLINED BIZ SYSTEM
* What to do when your ideal clients start streaming in?
* How to schedule, follow-up, organize your biz to feel relaxed and thrilled about your constant growth
This Program is like a river with two streams:

The Outer Stream: Where you'll learn about Biz Systems – Action oriented

The Inner Stream: You will identify and release the internal resistance and blocks to creating the Thriving Biz you truly desire!



Laura, you are amazing to work with! 




Laura you are absolutely Wonderful! You hit the spot again and again, uncovering what was sabotaging my success! Thank you!!! 




If you have the opportunity to work with Laura, do not miss it !!!


Kai Rose



Laura's Successful Biz Formula has been a wonderful experience! I feel of full of passion for my venture!




I have learned new techniques and strategies and above all I feel ready to take my business to the next level! I'm ready to take action !!!




Thank you!


Arturo García
Complimentary Session
If you are interested in this program:
I invite you to contact me for your complimentary session to talk about how we might work together to help you Create a Business and Life You Love!